Kealy Mehigan is a firm of Chartered Accountants and Business Advisers that specialise in dealing with Owner Managed Businesses. We are dedicated to delivering the highest level of professional competence and expertise. Our focus is to offer all the benefits of a firm based first and foremost on relationships. At Kealy Mehigan clients always have easy access to an experienced practitioner who can provide exacting solutions.
Kealy Mehigan is a creative and driven firm that takes time to understand the business, culture and individual goals of its clients. Personable and professional in equal measure, it is this depth of understanding that allows our team to provide unrivalled service and guidance.
Above everything our business is people. Every client is assured of personalised, secure service. By building real relationships Kealy Mehigan can deliver on their promise to provide advice personal to your business requirements.
For over 40 years, Kealy Mehigan has focused on helping Owner Managers to develop their businesses. Through this time we have worked with small to medium size businesses, government bodies as well as national and international brands. Helping establish U.S. franchises in Ireland, working on large scale management buy-outs and aiding in cases of taxation law
In 2002 David's eldest son Robert Mehigan, joined the company, quickly becoming a valued member of our senior staff.
Originally founded in 1974, the firm was established as a direct result to the introduction of the taxation to farming incomes. The company has been successfully operating as Kealy Mehigan since 1976. Kealy Mehigan became a Limited Company in 2013.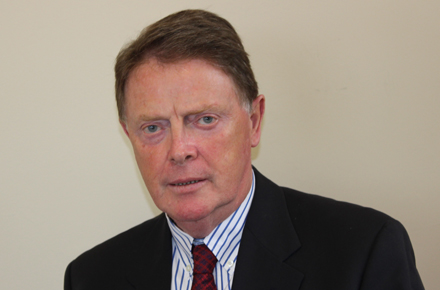 David F. Mehigan – Director has spent his career working at the highest level of Chartered Accountancy. As a founding member of Kealy Mehigan, he has been helping to develop 'Owner Managers' since 1974.
David has personally assisted directors and entrepreneurs to successfully start, grow and sell companies for over 40 years.  His vast experience is coupled with a keen understanding of individual's personal concerns, from advising on effective tax planning to structures for retirement planning.
During this time, David has also played a key role in developing established brands. He successfully advised on the initial establishment of a major U.S. franchise in Ireland in 1977; he has been the main advisor to directors of branded companies during detailed Management Buy Outs.
David has wide experience in company. He was responsible for bringing to the High Court the first successful case under Section 204 of The Companies Act 1990. This is now an important legal precedent. These proceedings defined Proper Books and Records for the first time in Irish Law
David is an Associate of the Institute of Taxation since 1978. He was admitted to The Institute of Chartered Accountants in Ireland in 1974, and received his Fellowship to the Institute in 1985.